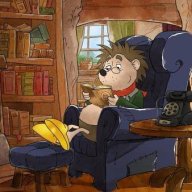 Letzte Aktivität:

21. Januar 2020 um 14:11 Uhr
Registriert seit:

16. August 2015
Beiträge:

1.566
Zustimmungen:

3.334
Punkte für Erfolge:
Diesem Mitglied folgen:
3
Gaimchú
Till Deaf Do Us Part, aus Bonna
Life is the sunsets we worship, the books we read, the faces we love. (Lionel Johnson) 21. Januar 2020 um 09:11 Uhr
Gaimchú wurde zuletzt gesehen:

21. Januar 2020 um 14:11 Uhr
Die Seite wird geladen...

Über mich

Interagieren

Signatur

I have drowned my heart in sorrow




I have closed my soul to man




I have wallowed in in the darkness




I have embraced the death




I shall never see the light again!

​